From hearty Irish beef stew to creamy Chicken Lyonnaise to spicy Moroccan lamb stew, these 10 delicious one-pot dinner recipes from around the world will put your Dutch oven to good use. Be sure to make extra because the leftovers are even tastier.
Chicken Lyonnaise
This is the favorite Dutch oven recipe among all the editors. Once you have tried it, you'll want to make this dish every week. Get this recipe.
Moroccan Lamb Shanks Chickpea Stew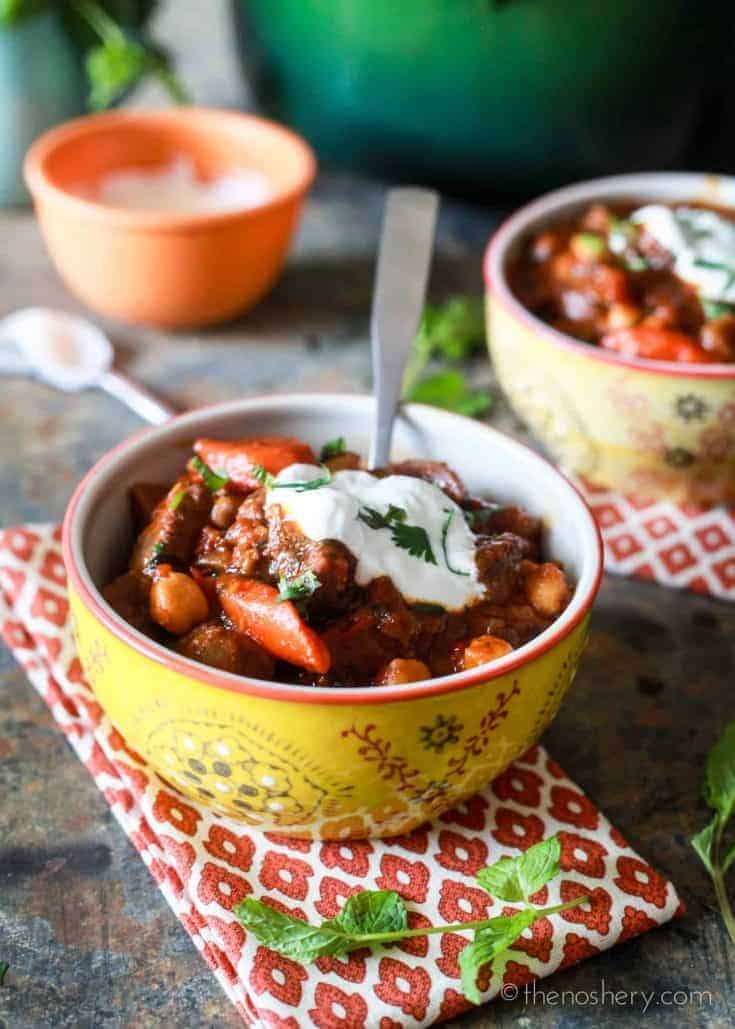 You can use lamb shank, lamb shoulder or even ground lamb. If lamb isn't your thing, substitute it with any other protein. Or simply leave the meat out for a flavorful vegetarian version. Get this recipe.
Guinness Beef Stew
Warm, rich and hearty, you don't have to be a beer fan to enjoy this Ireland classic. Get this recipe.
Danny Bowien's Henan Chicken Stew
This is the recipe from Danny Bowien, the famous chef of Mission Chinese Food in San Francisco and NYC. If you are not familiar with Hunan cuisine, it's similar to Sichuan cuisine but with more spice and aroma. Hunan cuisine is going to be the next big thing. Get this recipe.
Short Rib Chili
Nothing is better than a bowl of chili during the autumn and winter months. Get this recipe.
Lechon Asado (Cuban Roast Pork)
The roast pork goes perfectly with rice, beans or you can even make your own Cuban sandwiches. Get this recipe.
Mexican Carnitas Caldo
If you have the roast pork leftover from Cuban roast pork dish, this is the perfect soup to make use of the tender pork. Get this recipe.
Jalapeño Cheddar Bread
You probably know you can use the Dutch oven to bake bread. Kick it up a notch and try baking this delicious jalapeno cheddar bread. Get this recipe.
Italian American Red Sauce
You'll never see tomato sauce the same again. Goes well with everything…pasta, bread, soup…everything. Get this recipe.